COVID-19 Notice
I am now able to resume home consultation visits and working from your home.
Reorganise & declutter with
Roxify
General Declutter & Reorganise (Virtual & In Home)
Alleviate stress and the feeling of being over whelmed as you gain a fresh pair of eyes on your space.  I can reorganise your entire home or just a cupboard.
Kitchen
Bring the joy back to the hub of your home with practical organisation. Straighten out those cupboards, re-arrange items, revamp your kitchen so things are quick & easy to find.
Playroom & Kids/Adults Bedrooms
Organise, store and improve your rooms. Make access simpler, re-energise your rooms and straightened them out so they can be used properly again.
Loft, Garages & Sheds
Do you struggle to find that one thing you want from your loft, garage or shed? Clear our items that don't work or you no longer use. Put your storage area back into good use with usable space.
Bereavement & Terminal Illness
Protect and display precious memories, advice on selling or gifting your loved ones items on if you wish to. Put together a plan for treasured items.
House Sales & Moving Home
Help to pack or unpack belongings, saving you time in the future as everything will be in the most logical place.
Professional Decluttering Service
Are you at that stage when you realise you quite simply have too much 'stuff'? The kids' toys are taking over or you can't even remember what's at the back of your kitchen cupboards. Maybe you feel like you're constantly tidying and it just never seems to end!
Sometimes mess can be the result of a poorly used space, or just finding the time to get it sorted. That's where I can step in and help you as a Professional Declutterer.
I am a solution-based organiser who has a passion and natural flair for decluttering. I offer a non-judgemental service focussed on your specific needs, whether that be tackling junk-filled drawers, a wardrobe or transforming entire rooms.
Taking on board the emotional attachment to your possessions and practical need for living space, I'll assist you with turning your home into somewhere you love once more. 
What Do You Need Help With?
I live in Windsor with my husband and two boys and have an extremely busy household (as most people with children do!).
After studying Fashion Design at university, I worked as an Administrator and PA. Both roles required good organisation – a strong point of mine! – and ignited my passion for helping other people organise their work and home lives.
People often commented on my natural ability to sort out clutter, bring a sense of order and make best use of spaces. I genuinely love organising, whether its a kids' party, corporate event or an out-of-control drawer! I quickly saw that my skills were best put to decluttering and so why not make a career of it?
I therefore went on to study a Professional Decluttering & Organising Business Diploma to ensure that I have the right skills to complete any project. And the rest, as they say, is history!
I have an infectiously positive outlook, friendly disposition, and am a real fixer with a genuine passion for what I do. I work efficiently and in hand with my clients, in a supportive manner to help you to think clearer, feel less anxious and save time.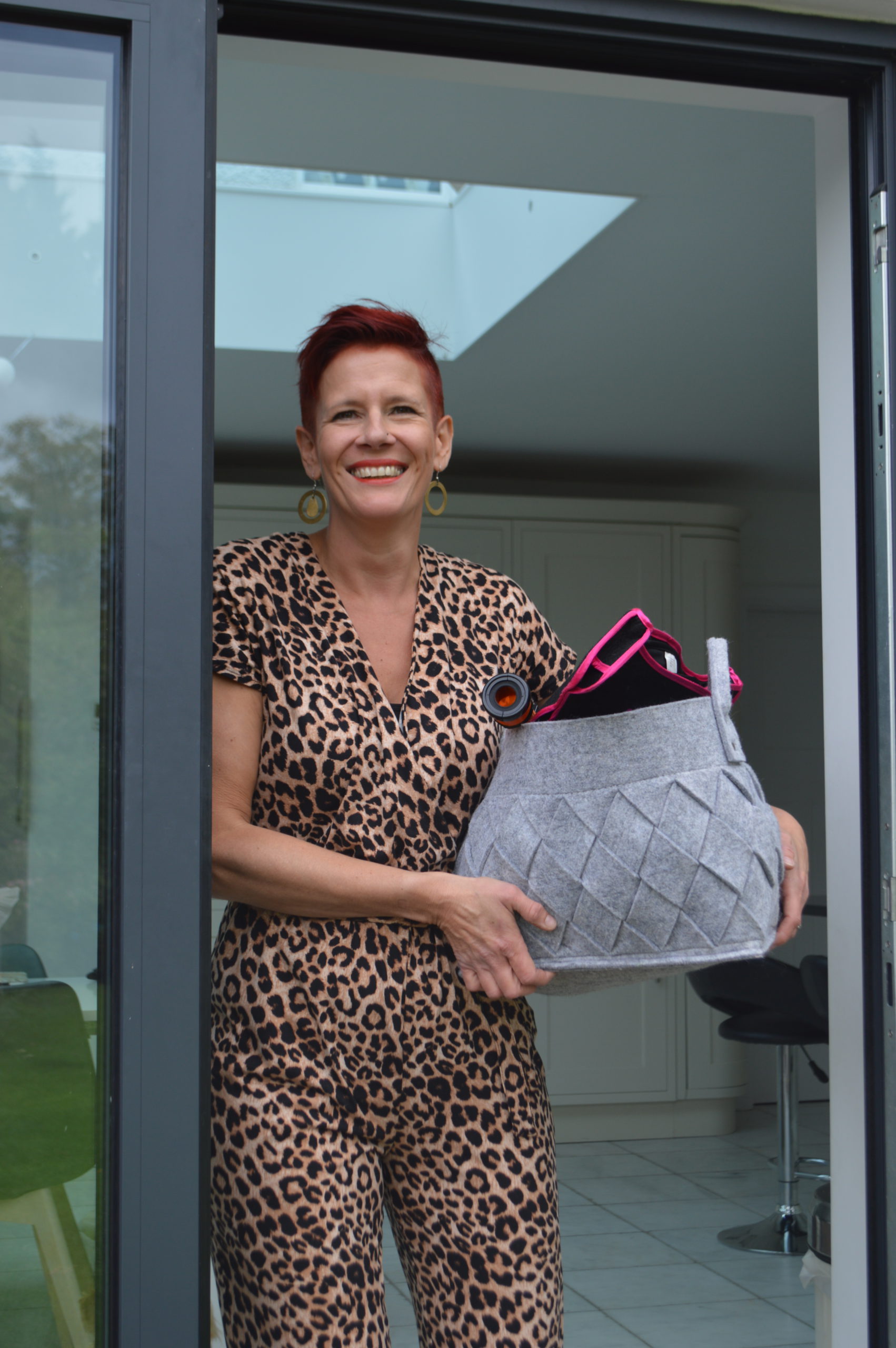 As an Independent midwife running my own business, as a wife and as a mother of school age children my life can become overwhelming at times. Roxy, came into my home and has created a workable filing system and will continue to do what I need within all aspect of my admin life. She is exactly what every working mother needs! She is the answer to my prayers.
Josie Taylor
Owner, Positive Parenting with Josie
I can highly recommend Roxy. She is efficient, confident, friendly, forward thinking and excellent at getting the job done. So many times she has stopped me from making mistakes as a business owner and mum to three, life is full. Roxy is an excellent support and always with that big gorgeous smile, oozing positivity.
Do you have a playroom that you just shut the door on and try to ignore how messy and overrun with toys it is? So you just keep putting off sorting it out?!! That was me ! But Roxy changed that. She cleared, decluttered and even posted items for sale for me (making me money !) and made my playroom and playroom again - organised and everything has its place - with a clear floor again !!